For Homeowners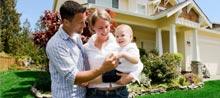 Live Comfortably, Save Money
Our whole house approach to your homes efficiency will save you the most while costing you the least. Energy efficiency first... (read more)
For Builders & Remodelers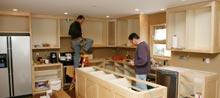 Whole House Performance
Offer your prospective clients what the research shows they want, energy efficiency and 3rd party verifiied whole house... (read more)
Energy Efficiency Improvements that Pay You Back!
An accurate and comprehensive energy audit from EverGreen EnergySavers provides you with a common sense and cost effective prioritized action plan for improving building energy performance.
Energy efficiency is more than just about saving money. Energy efficient homes are more valuable because they are also more…
Comfortable – with more even room temperatures and less drafts
Healthy – with better indoor air quality
Durable – with fewer maintenance issues
Safer – when done by qualified professionals
& Affordable – with greater energy savings
An EverGreen energy audit by a nationally certified RESNET Home Energy Rating System Rater and Building Performance Institute Building Analyst that is based in sound building science and using state of the art technology will lead to wisely chosen energy efficiency improvements through weatherization, insulation and air sealing.
According to the U.S. Dept. of Energy, heating and cooling account for the largest portion of a buildings utility expenses, and air leakage alone can account for up to 40% of these costs, while creating numerous other problems for the building and its occupants.
Energy efficiency improvements are a great investment that cost less than you might think, and will pay you dividends for years to come.