ENERGY STAR … in three simple steps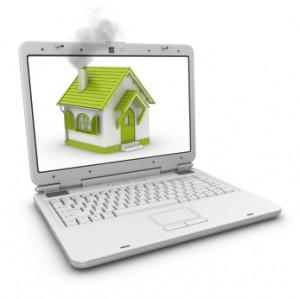 We help homebuilders save time and money as they build a high performance green home that will sell for a higher price! 
1. We start by reviewing plans with energy analysis software to provide a "projected rating" – an indicator of the homes efficiency. A rating based on plans and specifications tells the builder or homebuyer if the house qualifies for an ENERGY STAR rating. In the event it does not, then options can be considered while still in the planning stage. Precise heating and cooling load calculations often permits smaller equipment, leading to builder savings and improved equipment performance and durability for the occupant. Today's tighter homes also require proper fresh air ventilation, we use ASHRAE standards to calculate sufficient fresh air CFM and provide some different options for ways to achieve it.
2. Then, before drywall, we perform a Thermal Bypass Checklist inspection as required for ENERGY STAR certification to verify a higher standard for wall, floor and ceiling insulation that helps to assure the comfort, energy savings and higher performance of an ENERGY STAR home. We also can support your crews with training to achieve your performance goals.
3. Finally, we use a blower door, duct blaster, other diagnostic equipment and REM/Rate software to verify the finished building's performance and submit the rating for certification. High performance ENERGY STAR homes are more comfortable, healthy and affordable for homeowners. Quite simply, an investment that pays cash returns and environmental dividends for years to come.